Our mission.
Our mission is simple.... to create quality game development education that is accessible and free for everyone. Not only this, we want to cover all aspects of game development including 3D modelling, programming and animations.
Who am I?
My name is Luke and I've been working the games and film industry for the last 5 years.
I founded an indie game studio in 2018, called Virtus Studios working on a upcoming next gen multiplayer title called EmberVein.
Why do we need you?
Creating quality education isn't easy, it takes time. Our end goal is to acquire industry standard software, hardware and hire instructors that allow us to increase the quantity of content we produce and branch out into other areas of game development I don't specialise in personally.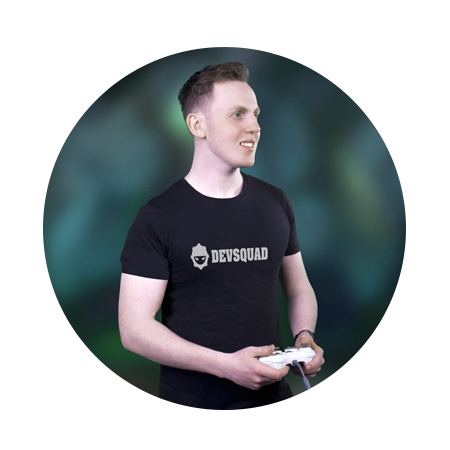 FREE FOREVER
At DevSquad we believe that quality education should be available and free for everyone. Our pledge is to build a community, with the goal of allowing anyone to learn game development absolutely free. To do this, we need your support!
JOIN OUR
PATREON
Patrons of the DevSquad get exclusive access to special rewards such as direct access to the team, completed game templates, special Discord ranks & more!